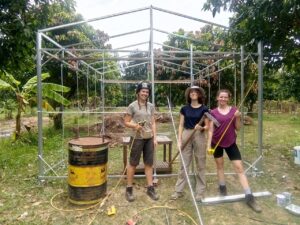 Siem Reap, KH – Parmiters students assist shop and families to move towards self-reliance – 8 Aug 2019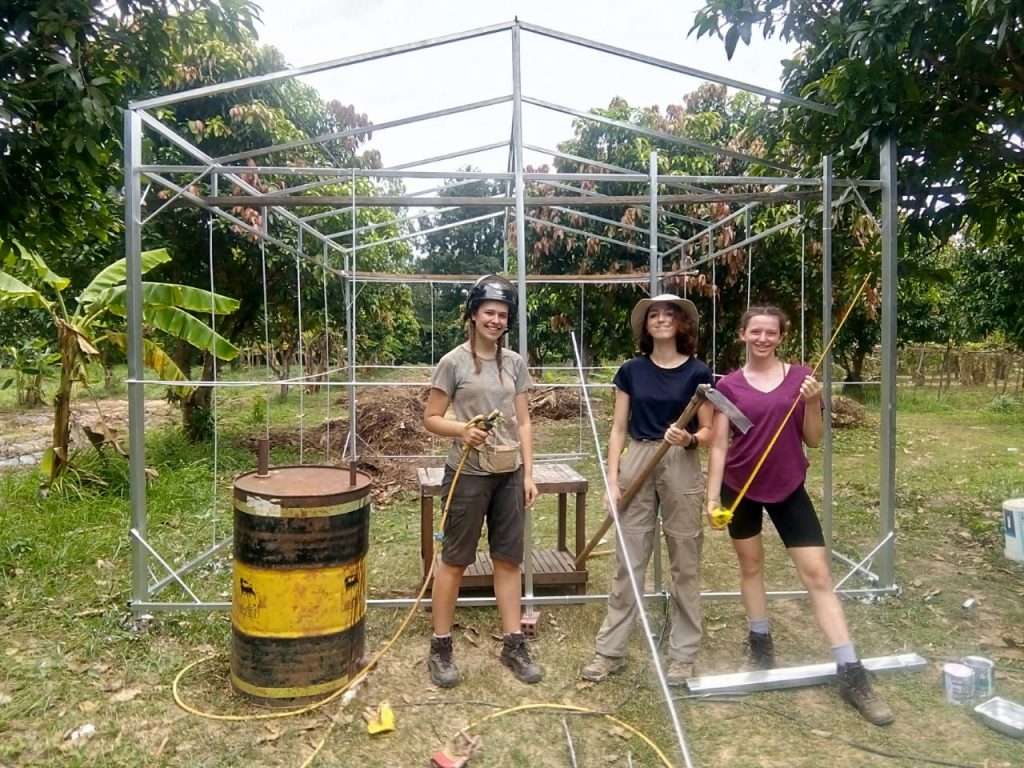 21 students, 3 teachers, and 1 True Adventure leader spent 7 days in Peaksneng Village. The group enjoyed hands-on labor mixed with plenty of playing and building relationships with local children and community members. At the end of their trip, the group had completed:
8 organic compost piles
4 family vegetable gardens
1 seedling nursery
1 portable "chicken tractor" coop
300 organic vegetable seedlings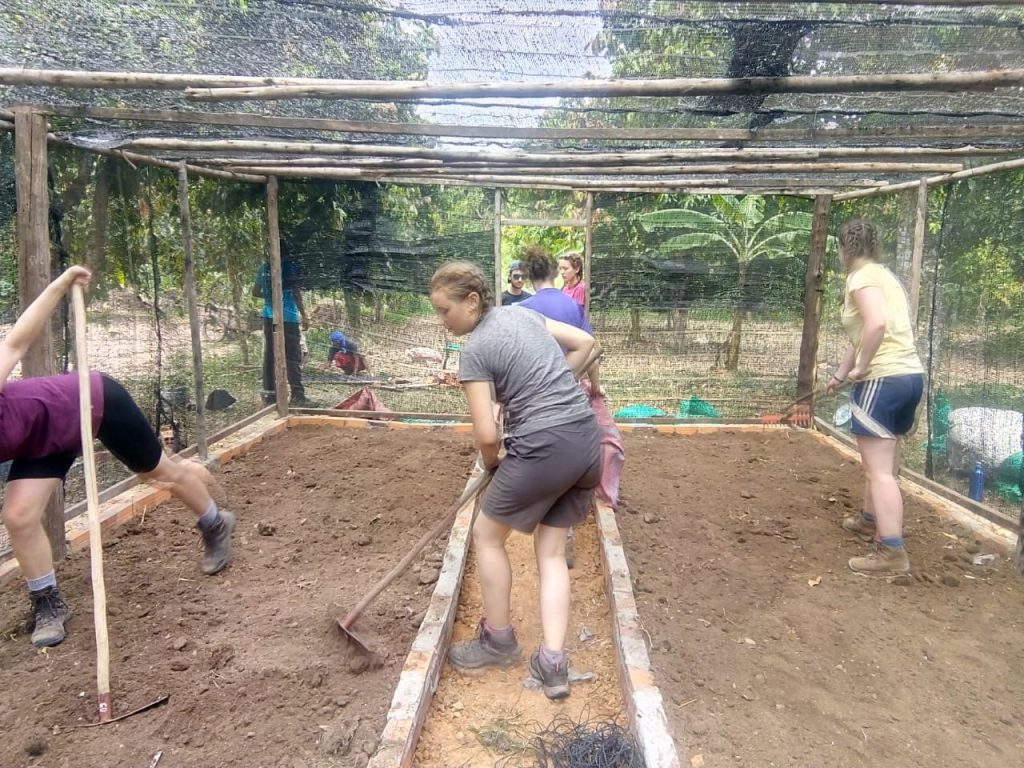 The group began their hard work even before they arrived in Peaksneng. They raised money in the UK to contribute to projects, which enabled them to have a very fulfilling experience that will have a long-lasting impact on families in Peaksneng. Peaksneng Thormacheat manager Rey Diaz explained, "These guys really came ready to work and they did fundraising for extra projects which were really fun! We love when groups do that so we can have more fun with them and have some great project experiences."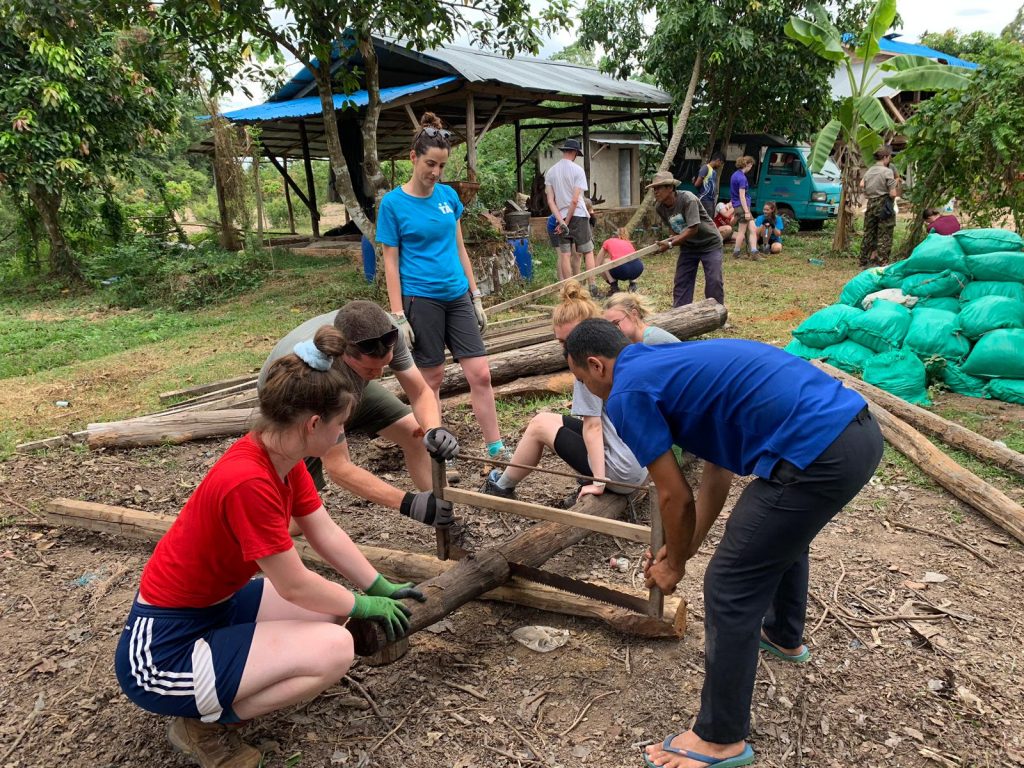 Peaksneng Thormacheat finished construction of a new guesthouse just weeks earlier, and Parmiters students reported that the combination of project work and more comfortable accommodations made for a very enjoyable experience. One student wrote: "We had a great week with Rey and his team. The new guesthouse is amazing and the project work was very fulfilling." Another student shared, "Great hosting, a lot of fun. Great accommodation – location, building, and environment. Project work was great – we got a lot of work done. Meeting the locals and enjoying local food was fantastic!"
The students' extra fundraising efforts enabled them to do two unique projects: a seedling nursery and a portable "chicken tractor" coop.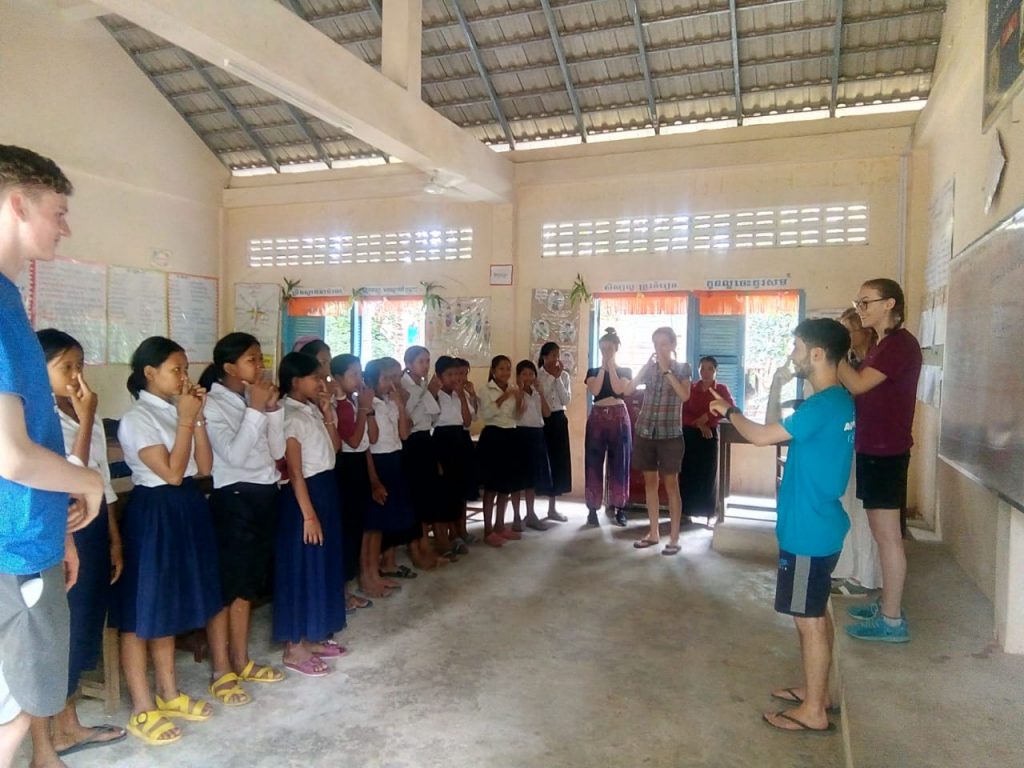 The seedling nursery will enable Peaksneng Thormacheat to grow seedlings more efficiently. It creates a controlled environment for growing fragile young plants by limiting exposure to strong sun and rains. Peaksneng Thormacheat uses a lot of seedlings. They use seedlings in new family vegetable gardens and when they are assisting families to maintain their existing gardens. They also use seedlings in their commercial garden, which generates income to support their community development programs.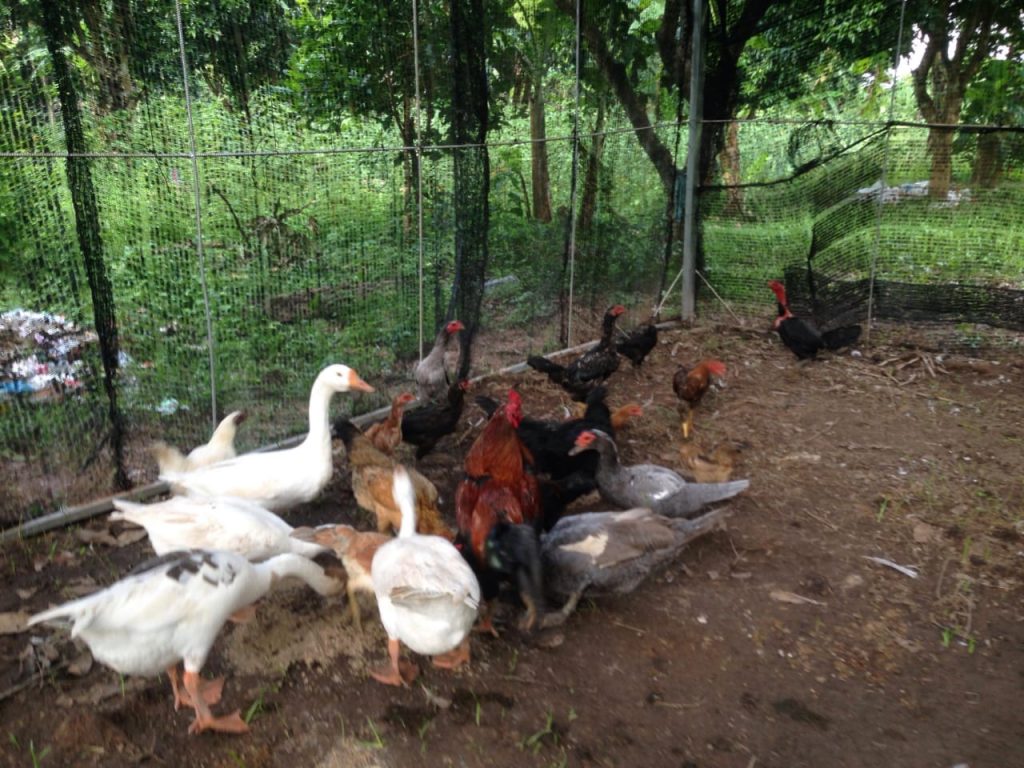 The chicken coop is called a "chicken tractor" because it is capable of serving the same purpose as a tractor, with the added benefit of producing chicken meat and eggs. The coop is portable so it can be moved to an area of freshly harvested vegetables. The chickens can then forage among the vegetable beds. They scratch and dig the dirt, eat bugs and leftover vegetables, and naturally fertilize the area with their droppings. After a week or so, the area will be ready for replanting. Rey hopes to use the new coop as a model for families. He hopes families will learn from the technology and apply a similar technique at their own farm. Families with productive vegetable gardens could even qualify for a loan to build a chicken tractor for their own farms and gardens.