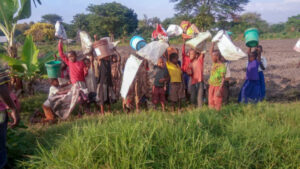 Moshi, TZ – Mwangaria Primary rebounds from disaster to meet corn harvest target – 15 Aug 2019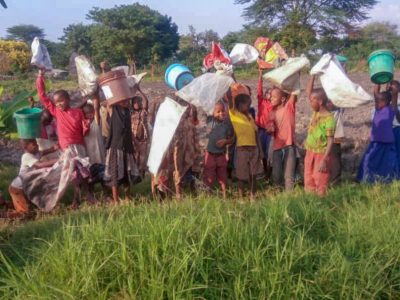 Mwangaria Primary School met their harvest target of 1200 kg of corn per acre in 2019. This is a great comeback for the school. In 2018 Mwangaria's school farm, and much of the community, was washed away in unprecedented floods. 2019 is Mwangaira Primary School's second year farming and students and parents are thrilled about their accomplishment.
After the devastating floods in 2018, Mwangaria decided to return to farming slowly. They took the small sustainable step of planting only 1.5 acres out of 4 available acres at the school. They feel energized by their success with this small step, and ready for more in 2020! The school harvested a total of 1800 kg of corn in 2019.
The total harvest is more than enough to feed each student every day for the entire school year. That means they have extra corn to sell to pay for some of next year's farming activities.
The biggest challenge Mwangaria faced was cost control in the face of extreme drought. Like other farms in the area, Mwangaria was challenged by this year's extreme heat and drought. In order to keep the plants healthy, Mwangaria spent 6 times the amount of money they expected to irrigate fields.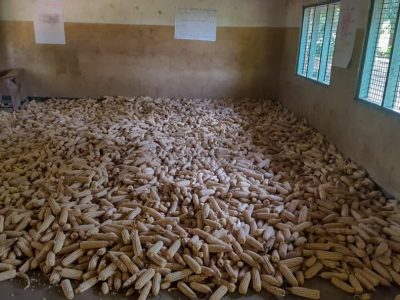 Despite the challenges they faced in 2019, the community of Mwangaria Primary school looks forward to future farming activities in 2020. They have already planted beans which will be harvested and served in 2020.