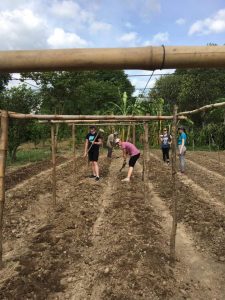 Battambang, KH – Visiting students expand reach of organic vegetable growing program – 15 July 2019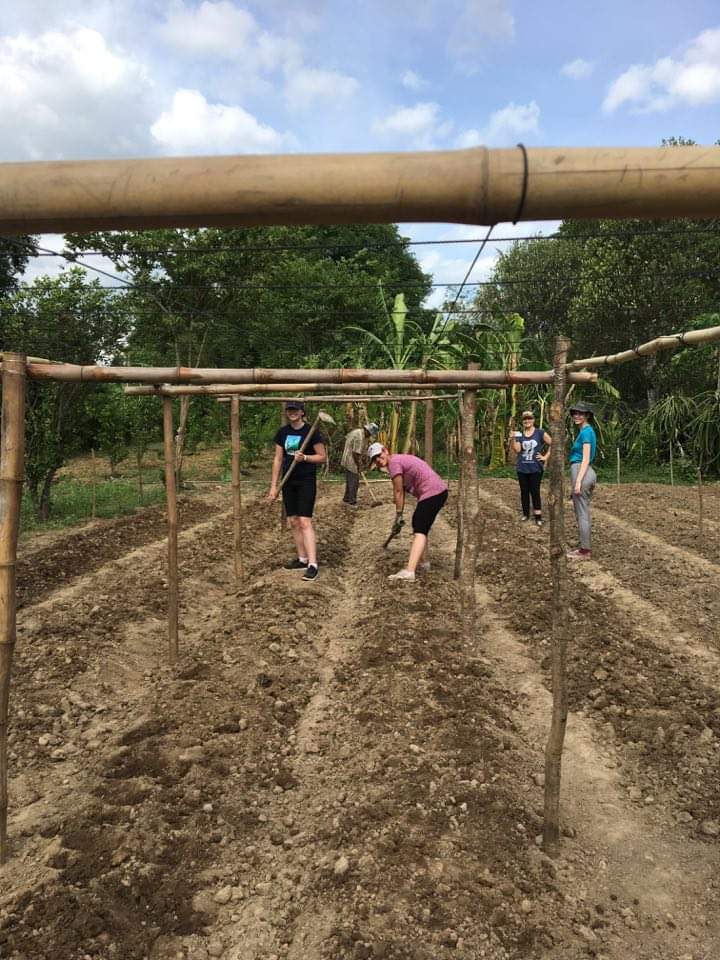 13 students, 2 teachers, and 1 True Adventure leader from Dartford School spent 4 days working with Healthy Life Reinforcement in Battambang. The students worked with Healthy Life staff to expand the organization's organic vegetable growing program. Their accomplishments include completing:
3 organic compost piles
3 family vegetable gardens
300 vegetable seedlings
9 family garden mentor visits
New batches of organic pest repellent and booster spray
For most of the year Healthy Life Reinforcement focuses on supporting families with existing vegetable gardens. They only add new families when visiting students or other supporters assist them to expand. They love hosting students because this gives them the opportunity to reach new families with their work. Starting a vegetable garden can be the first step towards self-reliance for a family. The garden provides daily food and income opportunities and families who maintain productive gardens can qualify for other support like microloans for business and home improvement.