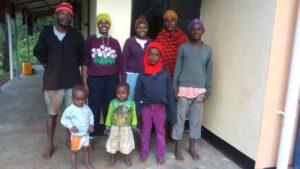 Mt. Kilimanjaro, TZ – New home creates opportunities for local family and Lishe Bora – 30 May 2019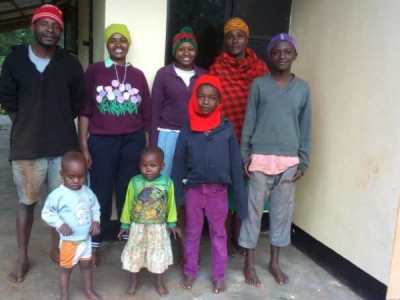 In April, Lishe Bora completed construction of a manager's house at their eco-lodge property. The SDM family moved into the house and will act as caretakers for the property while it is being developed. Having somebody live on the property full time is an important step for Lishe Bora because it will allow them make more serious investments in income-generating projects.
The SDM family joined Lishe Bora in 2014 and have maintained a productive home garden ever since. After years of working together, Lishe Bora staff trusted the family and believed they would be a good fit for taking care of the eco-lodge property. Their responsibilities include:
Making and processing compost piles
Watering vegetable, banana, and coffee gardens
Taking care of livestock
Maintaining and repairing hosting facilities
Assisting with construction of facilities improvements
Assisting with construction of new facilities
Mama SDM is employed by Lishe Bora is responsible for doing all of the work – though her children and husband often help her. She already knows organic gardening skills from her own garden, and Lishe Bora is training her on the other procedures and processes she will need to know.
Lishe Bora's dream is to develop the property into a camping and lodging facility built around an organic farm.