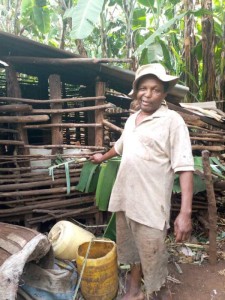 Kilimanjaro, TZ – Family's income generation advances the next generation of Tanzanians by paying school fees – 21 Mar 2019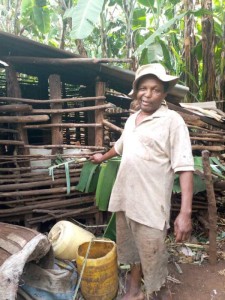 Mr. POK earned 1,200,000 TZS (US $538) when he sold a cow a four pigs. He used the money to send his oldest son to teacher's training college and reinvest in more livestock for next year's school fees.
In early 2018 Mr. POK purchased a young cow and four piglets. He could afford this investment because he was saving money as a result of a home water connection. He also took out a loan from his VICOBA group. At the end of 2018 he sold the grown cow for 700,000 TZS ($314) and the four fattened piglets for 500,000 TZS (US $224).
He repaid his loan to the VICOBA and then paid his son's college tuition. He still had 180,000 TZS (US $81) leftover, which he used to purchase four piglets and a pair of goats. He hopes to fatten and sell the animals again to cover 2019 college tuition.
Mr. POK also hopes to expand his dairy cow project from one to three cows, expand his pig pen to include four additional pigs, and add more goats. These additions will allow him and his family to sustainably generate income to pay for school fees, farming elements, and future home improvements.