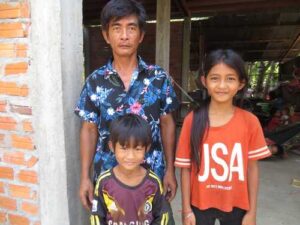 Battambang, KH – Living in their own home is like living in a dream – 15 Mar 2019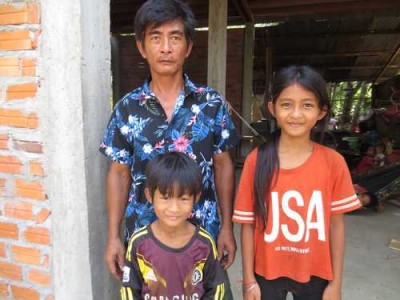 Three months after moving into their new home, the CP family still feels like they are dreaming. They never believed they would live in their own home with enough space for all of their children and light for studying at night.
Healthy Life Reinforcement received a loan from Better Lives to build a Rent-To-Own home. The CP family moved in to the home and is now paying rent. They built a raised home in the traditional style. The bottom floor of the home is open-air and is a shady, cool spot to relax during the day. In the evening, the family moves upstairs and turns on their fans. The home provides a holistic set of benefits for the family.
Owning a home and receiving a low-interest mortgage is cheaper than renting, so the family is saving money which they plan to spend on the children's continuing education. The home has electricity, enabling the children to study late into the night. The home also has separate rooms for boys and girls. It is improper in Cambodia for brothers and sisters to share a room once they become teenagers.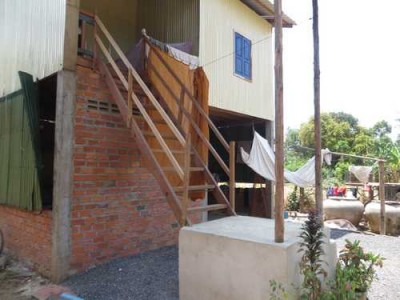 Mr. CP says he gets great joy from seeing his children study by electric light at night time. His dream is to continue sending his children to school for as long as possible so they can have the education they need to achieve their dreams.