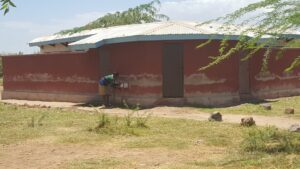 Moshi, TZ – Mawala Primary School renovates school toilets – 15 Feb 2019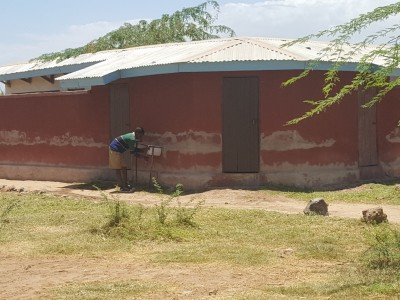 Tupendane completed maintenance and improvements to the Mawala Primary School toilet block to increase the longevity and sanitation of the toilet. Additionally, The storage room was converted into a feminine sanitation station.
Tupendane repaired sections of walls, added layers of plaster and paint, and re-cemented the floor. These renovations add to the lifespan of the toilet block. Tupendane also updated pipes to decrease blockage rates, improving health and safety of children.
The toilet block has also been a model for the community. Families in the area have been building toilets using the "S" bend toilet design to improve sanitation at home. Tupendane also saw the need for health improvements for female students and responded by converting a storage closet into a secure and safe female sanitatio station.
Tupendane's dream is to install flushing systems at all school toilet blocks and to add additional blocks to accommodate for the populations of the schools they serve.