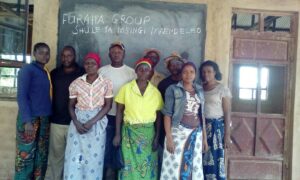 Moshi, TZ – Maendeleo Primary School Task Force plays key role in school farm success – 7 Sep 2018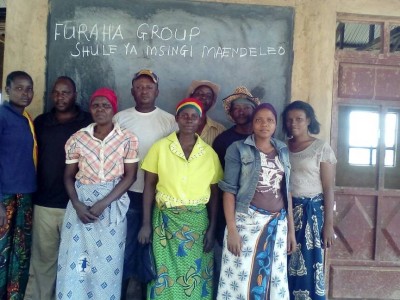 Maendeleo Primary School's Parent Task Force has been busy this year assistsing their children and assisting each other. They have led 2 planting seasons, overseen the growth of the school's Self-Reliant Breakfast Farm, and started a VICOBA microfinance group.
The Parent Task force is a key human resource to the success of Tupendane's Grow-Your-Own breakfast program. The Task Force meets at least once per week to review what needs to be done to operate, maintain, and improve the school farm. Each Task Force member takes responsibility for an agreed task and organizes other parents in the area to do the work together.
So far in 2018 the Maendeleo Primary School Task Force has:
Cleared 3.5 acres of thorny brush for farming
Supervised planting and harvesting 3,900 kg of corn
Supervised planting 6 acres of beans
Participated in repairing school well after flood damage
Assisted students to add 72 new vegetable garden beds
Assisted students to plant over 150 new banana trees
Trenched over 150 meters for irrigation system expansionss
Hosted volunteers from Denstone College
Assisted volunteers in building 12 new standpipes
Started a VICOBA and invested over 800,000 (USD $372) TZS to date
The Task Force looks forward to harvesting the beans they planted in early 2019 and achieving their goal of food self-reliance by the end of 2019.