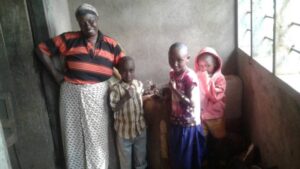 Mt Kilimanjaro, TZ – Community bank supports family to start business and pay school expenses – 31 Aug 2018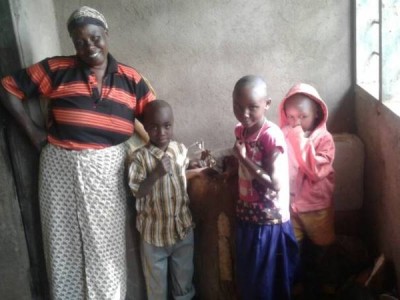 The BEA family is using a 200,000 TZS (USD $93) loan from their VICOBA community banking group to start a business and pay school expenses for their 3 children. The family invested half of the money in a banana business and used the other half to pay school fees and purchase uniforms and supplies.
The family's banana business involves purchasing directly from nearby farms, transporting the bananas to market, and selling for a profit. Twice per week, on market day, the family earns 30,000 TZS (USD $14). They use the net income to repay their loan, invest in new opportunities, and improve their home. So far they have repaid half of their loan, purchased a sheep for milking, and fixed leaks in their roof.
Mama BEA appreciates being in the VICOBA group because, she says, she has access to loans that are "affordable and easier to return. Also, we don't have to risk our homes like we do with commercial banks. The loans are from our neighbors so they will understand if we have trouble repaying and find a way to help us."
After she finishes repaying her loan, she plans to request a new loan for an improved toilet at home.