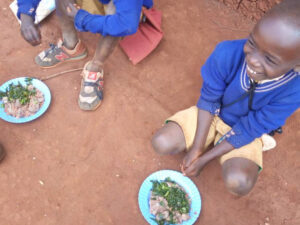 Ngara, TZ – Mukibogoye students enjoy first consistent harvests from school banana farm – 18 July 2018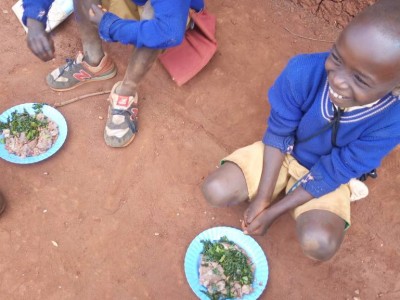 Students at Mukibogoye Primary School have started regularly harvesting bananas from their school banana tree farm. The bananas are a nutritious replacement for corn flour, which the schools are using for breakfast porridge on a temporary basis until they have enough bananas, beans, and corn grown at the school.
The banana trees were planted as seedlings at the end of 2016. They are finally maturing enough to harvest for breakfast. SODAT's objective is to assist the school garden club to harvest ½ of a banana per student, per day, 5 days a week. The banana will add fats and carbs to the green vegetables, corn, and beans SODAT also plans to grow.
In the first quarter of 2018, the schools served bananas 7 out of 48 school days. In the second quarter, they served bananas 6/50 school days. August is the start of the banana harvest season, the school hopes this will bring larger and more consistent harvests.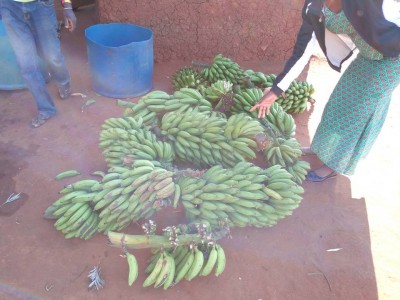 "The breakfast with bananas is nice!" shared one student, "We like it better than porridge because it tastes better and we feel strong."