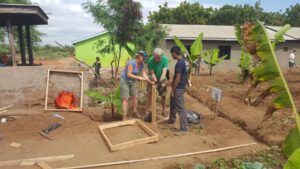 Moshi, TZ – Denstone School helps Maendeleo complete steps toward food self-reliance – 30 Jul 2018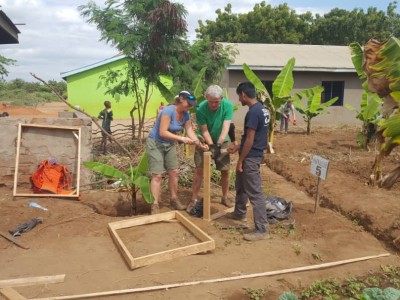 14 students, 2 teachers, and one True Adventure leader from Denstone School visited Tupendane for 4 days of service work and community collaboration. Tupendane Manager Deo was impressed by the group's work ethic and ability to collaborate effectively with community members who came to assist with projects. After 2 days of work he observed that, "students and community are doing great work here with magnificent speed."
It's a good thing they work so effectively, because they had a lot of work to get done. The group's accomplishments at Maendeleo Primary School include:
Building 4 compost piles
Planting 30 moringa trees
Producing 300 seedlings
Building 3 new organic vegetable gardens
Planting over 80 banana trees
Installing 11 new standpipes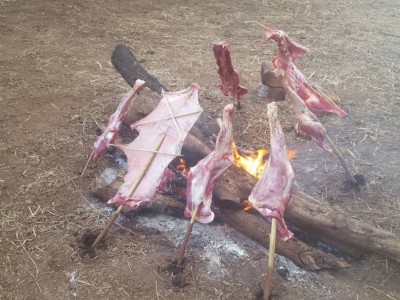 Denstone's significant contributions moved Maendeleo Primary School closer to attaining food self-reliance. The school now has all of the vegetable beds, banana trees, and maintenance infrastructure they will need to reach their target breakfast recipe of corn, beans, bananas, and vegetables. They harvested corn in early July and will weigh the corn when it is done drying in August. They expect that the corn harvest will reach their target harvest, enough to feed every student all year and sell extra corn for future year's inputs. The school already planted beans, the final piece needed for a sustainable breakfast program.
When they weren't working, Denstone students enjoyed spending time with community members and relaxing at Tupendane's Pilot Farm campground. One student even celebrated his birthday with a surprise birthday cake at the farm!