Battambang, KH – Bona overcomes challenges and excels in class – 22 May 2018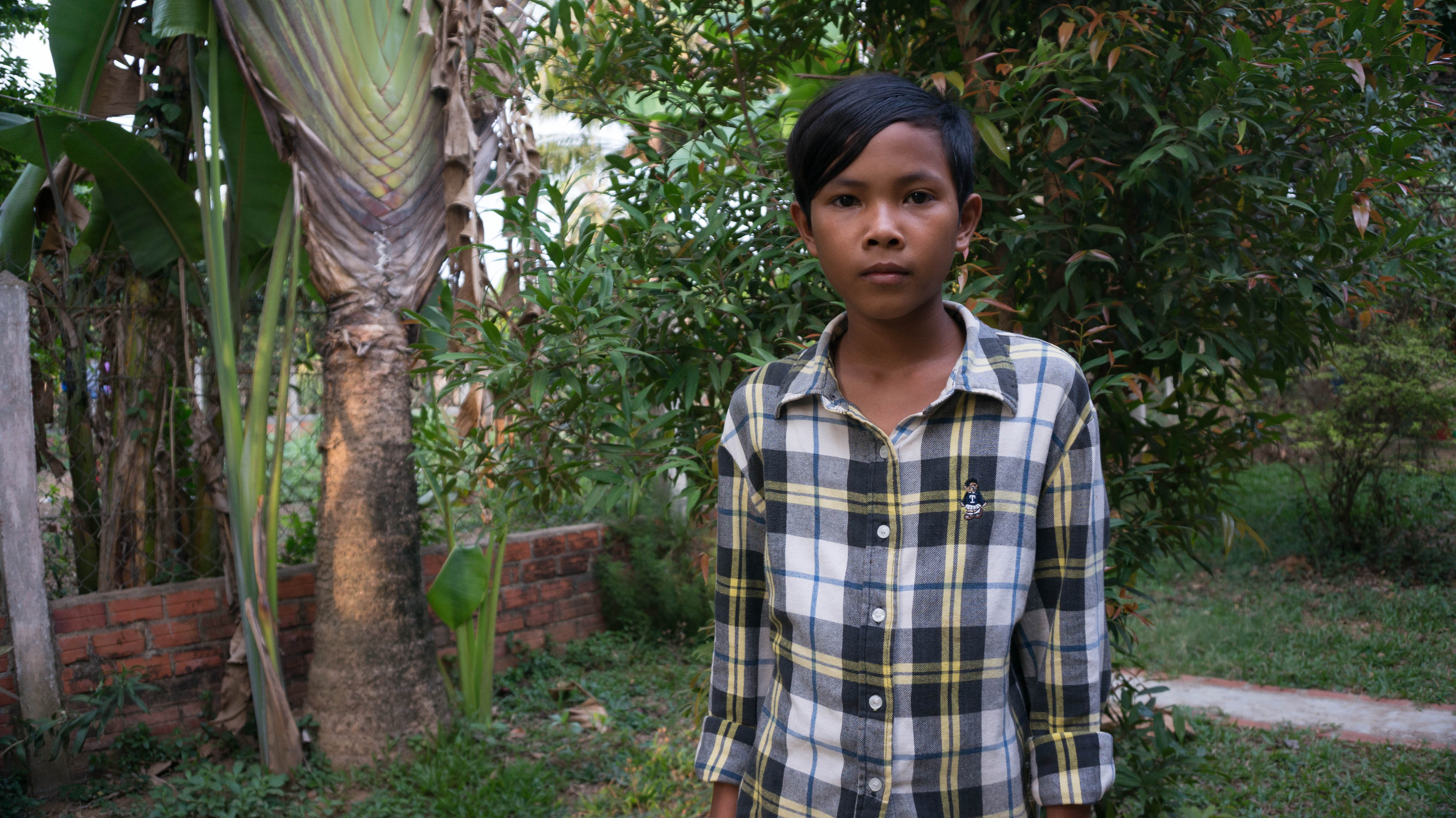 Meet Bona, a brilliant 15-year old and one of Children's Future International's top students. He first began studying at CFI's Learning Center in July 2013 and has become one of their highest achieving students. Bona's achievements are even more outstanding considering the fact that he has faced significant challenges in his home environment.
Bona is currently in the 7th grade at Peam Ek secondary school. After public school is over, he plans to take additional classes at the CFI Learning Center in order to acquire skills that are very important for his future studies and employment.
The CFI Learning Center provides valuable non-formal education in four subjects across a range of levels to students from grades 1-10, as well as fundamental life and soft skills. These subjects include Khmer, Math, English and computer literacy, which students attend based on individual needs, age and proficiency.
Although Bona is a bright and dedicated student, recently he has struggled to attend school regularly because of transportation and family difficulties. CFI's social workers are working hard to provide stability and support for Bona throughout this time, and when he isn't able to attend school he studies at home.
While back at school, Bona does his best to stay caught up with any schoolwork that he may have missed by asking his teachers and friends. His teachers recognize that he is a bright student and admire his determination, and they always encourage him to keep persevering. Despite all of the challenges he had been facing, Bona astonishingly achieved the top score in his recent exams!
Bona does not know what his dream job is and doesn't have a clear plan for his future yet. However, he knows that he wants to work in a job that is intellectually stimulating and that doesn't involve manual labor. He says, "I try to study because I want to get a better job to support myself and my family in the future".
CFI's social workers and teachers plan to continue to accompany and encourage Bona, and they hope to continue to see him flourish through his academic achievements as well as in his personal life.