Kikondo, UG – Mother operating multiple projects to improve standard of living – 16 Mar 2018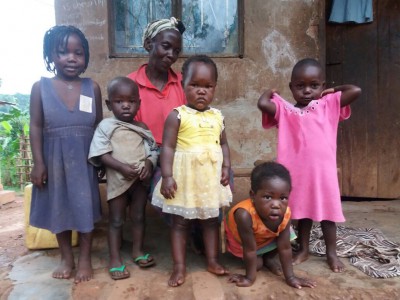 Mama KMK and her family have increase their standard of living through organic vegetable gardening, pig rearing business, and running a snack kiosk. Alongside of taking care of 6 children and teaching at Destiny Primary School, Mama KMK maintains these projects and continues to help them grow. Due to the income created from her projects, Mama KMK has been able to save over 900,000 UGS ($269 USD).
Currently, Mama KMK owns land near Destiny School and also rents a small plot of land where she grows her organic vegetable garden and rears her 4 pigs. Following Wamukisa's demonstration, she learned how to create a FAITH garden and began enjoying a constant supply of fresh vegetables for her family and for her snack kiosk at Destiny School. Mama KMK is able to sell 5,000 UGS ($1.49 USD) worth of vegetables to other Destiny teachers each day and makes another 5,000 UGS ($1.49 USD) through her snack kiosk.
The community is also receiving benefits from all of Mama KMK's hard work. By selling her vegetables at the school, she has been sensitizing the Destiny community to the health benefits of organic vegetables, which creates a healthier community and also a consistent group of customers for Mama KMK's business.
Mama KMK says, "Wamukisa has greatly improved my standards of living through trainings I have learned from them, most especially about organic vegetable gardening. I have saved 900,000 UGS ($269 USD) and I hope to save 300,000 UGS ($90 USD) more so that I can purchase the land that I now rent from my neighbor and also help me open up other businesses."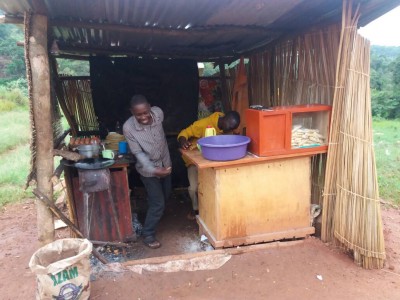 Moving forward, Mama KMK hopes that Wamukisa will organize a SACCO for all of the families in Kikondo so that she can have an access micro-loans to use for her home improvements and future projects. She plans to continue to add to her savings so she can continue to grow her businesses and take care of her family. She looks forward to retiring from teaching at Destiny School so that she can have all the time to focus on her organic garden and other business ventures.