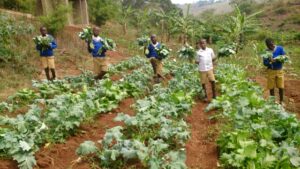 Ngara, TZ – Mukibogoye meets end of year harvest target for daily vegetables – 8 Dec 2017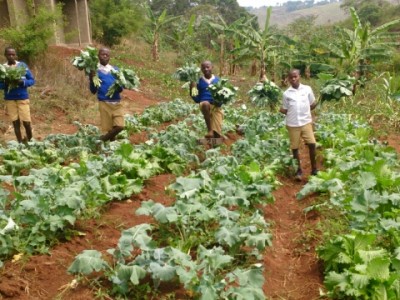 SODAT and Mukibogoye Primary School are heading into the holiday break on a high note after meeting their end of year harvest target. This week the school garden club harvested 250 kilograms of vegetables from their school gardens. 250 kilograms is enough for all 800 kids in the school to have a serving of vegetables with their school breakfast each day.
In 2018 the vegetables will be served with bananas harvested from Mukibogoye's school banana farm. The school's goal is to harvest enough bananas from the farm to serve every student a banana with their breakfast. Corn and beans planted at the school will supplement the banana and vegetable mix or fill in on days when no bananas are harvested.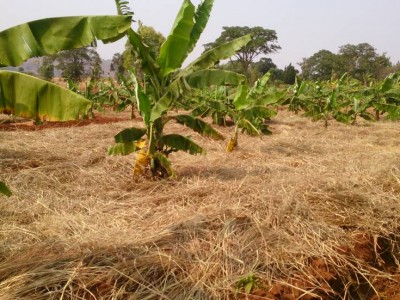 SODAT and Mukibogoye are collaborating to continuously improve the efficiency and effectiveness of farm and garden maintenance. They expect to complete installation of a school garden irrigation system by the end of the year.