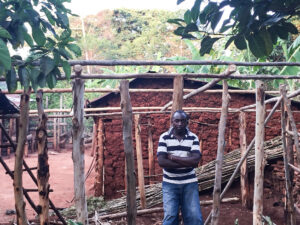 Ngara, TZ – Garden shop manager saving to build new home – 2 Nov 2016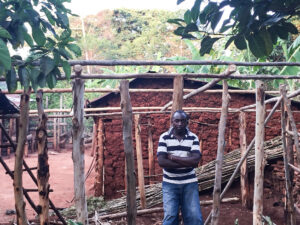 SODAT Garden shop manager David is looking forward to getting married in May and hopes he can complete his new home in time for the wedding. He is also starting a chicken-rearing project which he hopes will help him cover the finishing costs of the home.
David is the manager of the garden program and has been working hard to organize students at Mukibogoye Primary School to create a sustainably self-reliant school farm. On the weekends he is focused on improving his own life in preparation for marriage and starting a family.
David has already built the foundation of a comfortable four-room home with two bed rooms, a sitting room, and a bathroom. He has also purchased building blocks for all of the house's walls. Now he is saving for cement and money to pay a builder. Once the walls are up he will plan how to build the roof.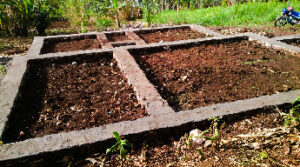 He also received a loan from Better Lives to start a chicken-rearing project with 50 birds. He hopes that his personal project will show that chicken-rearing can be a profitable activity so that SODAT can help families start their own chicken projects.